This charismatic black colt foal already has all the makings of a serious future stallion prospect.
The source of his name is Sioltach, a Scots Gaelic name meaning " Propagator " - rather apt for a colt who just oozes stallion potential! 
His breeding is second to none - SAN AMOUR x HIS HIGHNESS x LONGCHAMP - and he has the most fantastic, kind temperament. 
His conformation appears to be very correct and this chap just moves for fun!
Photographs taken at 5 days old - courtesy of Animal Snapper Photography.
He will be passported with BRITISH HANOVERIAN HORSE SOCIETY - eligible for Regional Foal Shows, Grading and Stallion Licensing/Performance Testing - also eligible for North of the Border Foal Show.
This charismatic black colt is now SOLD.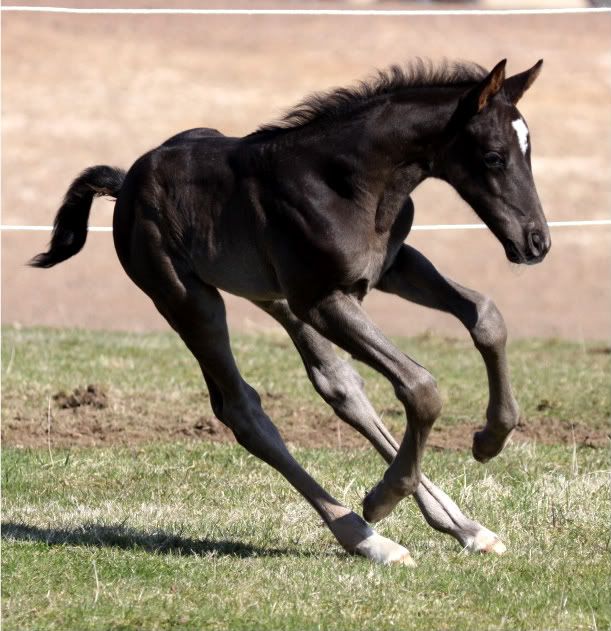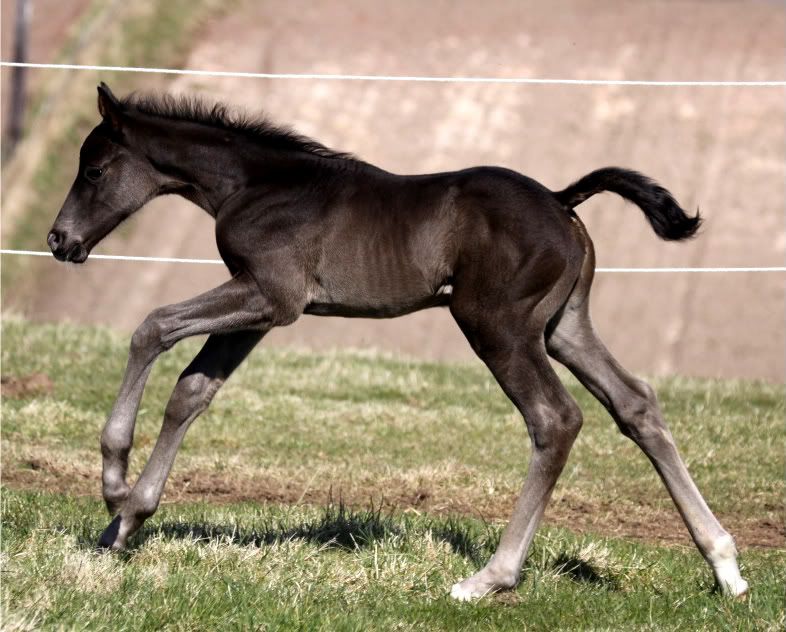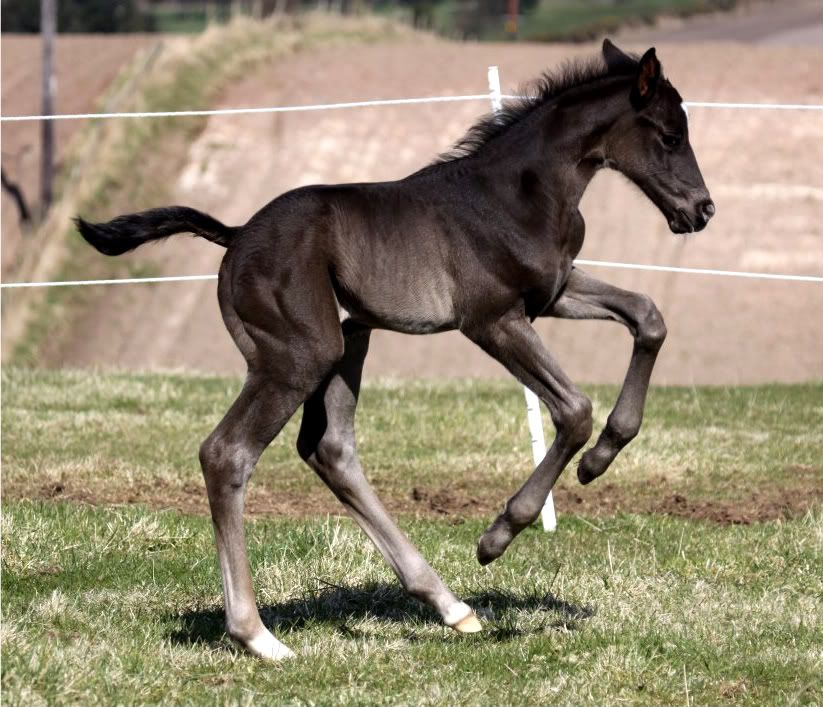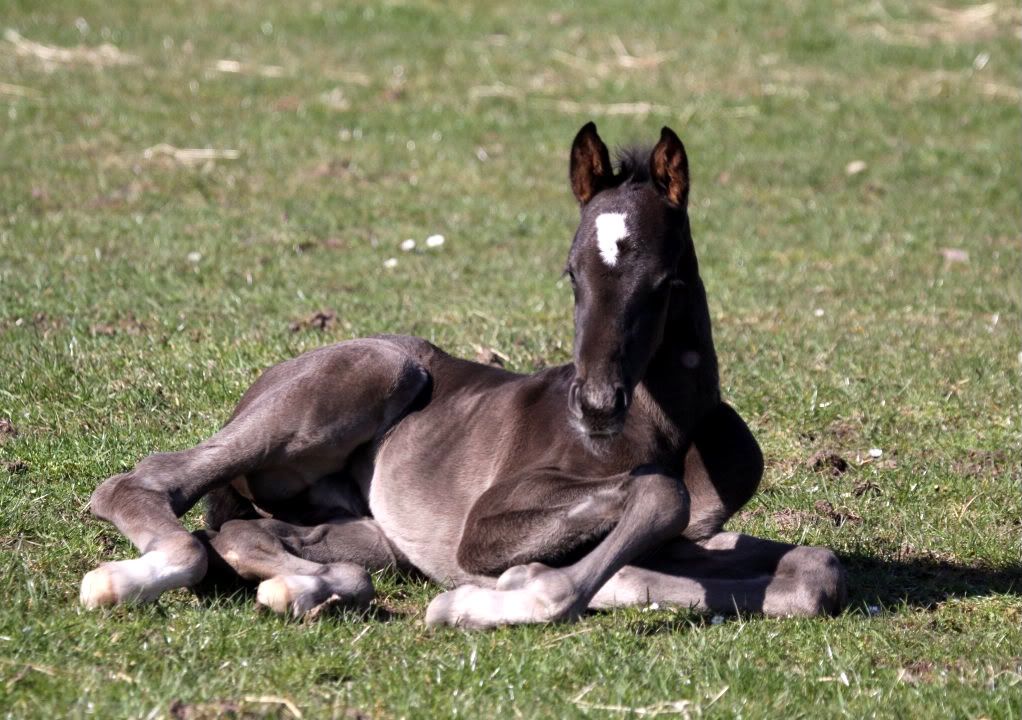 Please also take a look at our other equally stunning, premium quality  FOALS 2010   -
FIRENZA  FB  (SOLD),     FURSTENBELLE  FB ,   FANTASIA  FB    and   HOTWIRE  FB  
Please   CONTACT US   if you require any further information.